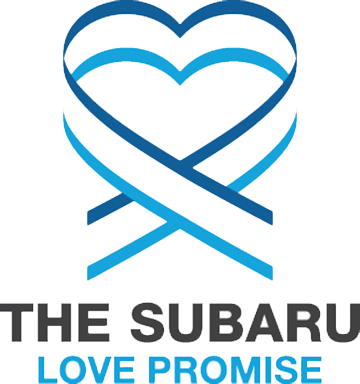 What is the Subaru Love Promise?
Subaru and our retailers believe in making the world a better place and the Subaru Love Promise is our vision of respecting all people. This is our commitment to show love and respect to our customers and to work to make a positive impact in the world.
How is Livermore Subaru dedicated locally to the Love Promise?
Livermore Subaru believes in making a positive impact on the communities in which we live and work. We uphold that belief through our Love Promise Community Commitment. Every month, we select inspiring stories from customers and partners from around our area who strive to support our collective commitment.
Love Promise Stories from Livermore Subaru
Subaru and Livermore Subaru believe in making a positive impact on the communities in which we live and work. We uphold that belief through our Love Promise Community Commitment. Every month, we select inspiring stories from customers and partners from around our area who strive to support our collective commitment and feature them here
Happy Tails with Livermore Subaru - Jessi M
The team at Valley Humane Society is thrilled to partner with Livermore Subaru again for the 2020 Share the Love Event! So many cats and dogs in our care were able to find loving homes this year. One of these special pets was Sadie, who came to us overweight and with bladder stones, causing her discomfort and requiring a special prescription diet to help dissolve them. Her delightful and easy-going personality brought joy to her foster family, where her caregivers quickly noticed her health improving. With Sadie's impressive progress, she was made available for adoption two weeks later, and only two days after that, her forever family came to take her home. Sadie's cute face and sweet personality were exactly what they were looking for and they were unfazed by keeping up with her special dietary needs. Sadie's new family is now looking forward to sharing in her healthier, happier future. Thank you, Livermore Subaru, for your support of animal rescue and helping us fulfill our vision of a world in which every animal is loved and every person knows the love of an animal!
---
Creating Happy Families with Livermore Subaru - Melissa A
Dozens of dogs, cats, kittens and puppies are warm and cozy in the loving arms of their forever family this year, thanks to Livermore Subaru! The team at Valley Humane Society is so grateful to be a partner in the 2019 Share the Love Event. Two of our adopter families were so thrilled with the kittens they brought home during Share the Love that they both returned the following weekend and each adopted another kitty! Knowing about your participation gave people such an overwhelmingly good feeling. Thank you so much for your support of pet adoption in our community…and for helping us create brighter futures for homeless dogs and cats and many happy families!
---
Diablo Valley Oncology - Alexa A
The general manager from Livermore Subaru arrived at Diablo Valley Oncology in Pleasant Hill wearing a large stabilizing boot and using crutches for the Subaru blanket delivery. This delivery was very important to Phil Baltazar and he wanted to follow through on the commitment personally. Unfortunately Phil recent tore his Achilles Tendon, but he still came with his wife, Star. Shayna Jung had arranged for the DVO oncology nurses to take pictures during their lunch later in the day, so as not to pull them away from their important work, but she wanted us to know how very important this delivery is to the patients they serve at the Diablo Valley Oncology office and how much they appreciate the generosity of Subaru.
---
LLS & Subaru Blanket Delivery - Megan M
On July 11th, the Leukemia & Lymphoma Society (LLS) Greater Bay Area Chapter teamed up with Livermore Subaru to deliver blankets, arts & crafts kits, and dozens of hope cards written by the caring customers of Livermore Subaru to Diablo Valley Hematology/Oncology. While this was Livermore Subaru's second year participating in the LLS partnership, it was Diablo Valley's first time receiving the blankets and they could not have been more excited. They prepared welcome signs to greet and thank Livermore Subaru! It was all-hands-on-deck and it seemed like every doctor or staff member who was free, came down to help unload the boxes. Our main contact at Diablo Valley, Sandy, gave us a wonderful tour of their top-notch facilities. The passion she has for her job, and for patient care, was obvious and infectious. Thank you to Diablo Valley for teaming up with us, and thank you to Livermore Subaru for making a difference with your incredible donation!
---
Blankets for local cancer patients - Fran I
We are so grateful to Livermore Subaru for the generous gift of 80 blankets, 10 arts and crafts kits, and dozens of care cards for cancer patients at Stanford Health Care – ValleyCare. On July 14, staff from Livermore Subaru and the Leukemia & Lymphoma Society's Greater Bay Area Chapter teamed up to deliver these items at the ValleyCare Cancer Center. When we arrived at the delivery, the staff members from ValleyCare were so excited and thankful – they couldn't believe that they were receiving this amazing donation! At the delivery, we also met a wonderful leukemia survivor, 11-year-old Amira. Amira was diagnosed with leukemia when she was only three years old. Everyone was touched seeing Amira's mom, Lexi, tear up telling the story of Amira's long treatment and the struggles their family faced. Kevin and the rest of the staff from Livermore Subaru shared words of encouragement with Lexi and gave Amira and her younger sister their own blankets and art kits to take home. Then, we heard some great news – Amira was just one day away from celebrating her five-year anniversary of being cancer free! We are so happy that we got to celebrate this awesome milestone with her! And we know that the rest of these blankets and kits will be much appreciated by many other patients and families just like Amira's. Thank you, Livermore Subaru, for going above and beyond to support those who need it most in the local community!
---
Subaru and NWF Loves the Earth - Megan S
Pairing up with our science specialist, we had a planting day with our 3rd graders where they learned about plants, planting, watering and soil.
---
Livermore Subaru Loves Butterflies - Anthony M
The Butterfly Heroes at Livermore Subaru! The Monarch butterfly is a familiar favorite in many of our childhoods. Unfortunately, the decline in milkweed plants (the only natural home for Monarch larvae) has caused this butterfly population to plummet by over 90% in recent years. In order to raise awareness on this issue, Livermore Subaru has partnered with the National Wildlife Federation for the Butterfly Heroes program as part of our 'Subaru Loves the Earth' initiative during the month of April. Want to learn more about how you can join us in our effort? Stop by our store to get information on the Butterfly Heroes program and pick up a starter pack of seeds for your own butterfly habitat.
---
Livermore Subaru Loves the Environment - Anthony M
Livermore Subaru, along with Subaru of America, held an e-waste recycling event during April of 2015 which proved to be truly exceptional! We were able to work with our local community and staff to gather unwanted E-waste so it could be recycled and reused. We collected everything from small office equipment, like fax machines and computer monitors to large home electronics, like a Sony projection big screen TV. Livermore Subaru is committed to leaving a smaller footprint and this is just one way we are doing our part for the community and our environment!
---
Shepherd's Gate Share the Love - Kristyn H
What a tremendous gift from Livermore Subaru, Subaru of America, Inc, and all of YOU who selected Shepherd's Gate as YOUR CHARITY in the Share the Love Event! For women and children struggling with homelessness, your generous $8,173 will provide 548 nights of safe refuge and feed them 1,646 nutritious meals. But most of all you have given them HOPE that change is possible! THANK YOU!
---
Livermore Subaru Helps Pets in Need - Anthony M
When Anthony Myrtakis, our General Manager, came in to work last June, he thought it was going to be a day like any other. That changed pretty quickly. As it turns out, while moving a car, which had been sitting stagnant for some time, Anthony was surprised to hear a faint meow, a kitty cat! At first, he thought the kitty was coming from outside, maybe in the nearby fields however the kitty was actually nested inside the engine compartment of the car! Anthony rescued the kitty, adopted him, and named him Arnold! This act of love is typical for not just with our managers at Livermore Subaru, but with the entire team. The folks at Livermore Subaru appreciate those pets in need and Share the Love with them!
---