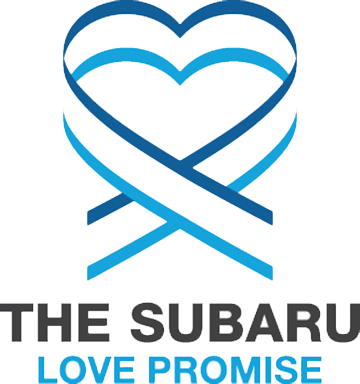 What is the Subaru Love Promise?
Subaru and our retailers believe in making the world a better place and the Subaru Love Promise is our vision of respecting all people. This is our commitment to show love and respect to our customers and to work to make a positive impact in the world.
How is Livermore Subaru dedicated locally to the Love Promise?
Livermore Subaru's love promise commitment is to love and respect everyone. And give back to our local charities and thank them for all their hard work and effort into making the world a better place.
Love Promise Stories from Livermore Subaru
Subaru and Livermore Subaru believe in making a positive impact on the communities in which we live and work. We uphold that belief through our Love Promise Community Commitment. Every month, we select inspiring stories from customers and partners from around our area who strive to support our collective commitment and feature them here
Lola, a Subaru Underdog, finds home during Make a Dog's Day - Will A
Through our partnership with Livermore Subaru, Valley Humane Society was able to promote our "underdogs" that were available for adoption during the month of October. During the Subaru Loves Pets campaign held during October 2022, Valley Humane Society and Livermore Subaru helped 31 pets find their perfect, loving home. Lola, a senior dog and is one such underdog that found a loving home after four months at our shelter after the passing of her previous owner. Lola is a loyal dog who wanted nothing more than to be around her people. She is an excellent companion who loves to accompany her humans for some on leash errands or sit patiently under the table while you dine at a dog-friendly eating spot. During her stay with Valley Humane Society, she required an outpatient dental procedure that resulted in her teeth being cleaned along with a few extractions. Additionally, Lola was noted to have emerging cataracts in the right eye, which resulted in her eye being removed. This did not slow her down one bit! Lola had a mammary mass removed from the last mammary gland on the right, which was determined to be benign with a very low potential for recurrence. Thank you Livermore Subaru for promoting pet adoptions, especially those underdogs like Lola.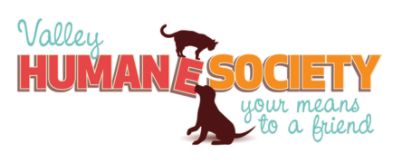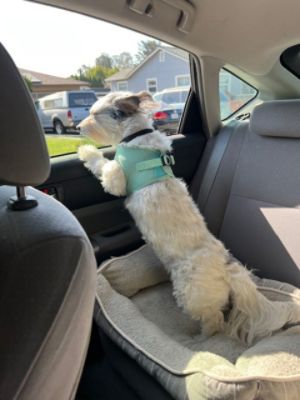 ---
Penny's Wish - Doc McStuffins Playhouse Wish - Ben G
We are happy to be able to announce that the Greater Bay Area Subaru retailers helped raise $83,107 for local children with critical illnesses. I know it was a difficult year due to chip and inventory shortages, so that makes the accomplishment even more special. Your support helps us to continue to grant current wishes and helps us to prepare to grant an unprecedented amount of wishes over the next few years, as we work to grant all the wishes that were put on hold during the pandemic. Wishes give our kiddos hope and joy and 88.5% of doctors believe a wish positively influences physical health. I'm sharing one of our favorite backyard makeover wishes from this year, Penny's wish to have a Doc McStuffins inspired playhouse.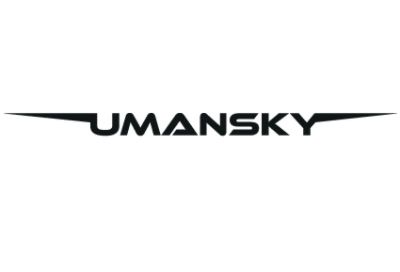 ---
Love Walks In - Will A
Newton came to Valley Humane Society in early October from a nearby overcrowded municipal shelter. As a senior dog, who was a bit nervous but quickly showed his true easy going nature and friendly personality. His intake exam showed he was not feeling his absolute best because of an ear infection. After his neuter surgery, he was also put on some medication and went into foster with our Adoptions Manager and her senior dog. While recovering from his neuter surgery as well as his ear infection, a couple had expressed their eagerness to adopt another underdog in our care. This couple felt they could be the perfect home for a deaf dog in our care, but that dog was not ready for adoption. They had already had a deaf dog as part of their family. On Make a Dog's Day, the couple came by with their dog to see if could see how the two deaf dogs interacted. Our Adoptions Manager had Newton with her and when she went to our front door to see who was there. Newton followed her and it was like a scene from a movie. When the dog saw Newton, each dog could barely contain themselves. The potential adopters immediately saw the connection and asked if they could interact with each other in a neutral, open space. It was clear that this was going to be Newton's new family, but the couple wanted to think about. They had come to the shelter with a set of expectations, but learned something about Newton, their dog and themselves. They saw that Newton, as a senior dog, was an Underdog, too. The couple greeted our adoption staff as we opened our doors the next day to complete the adoption paperwork. We thank Livermore Subaru and the entire Subaru family for helping us promote all adoptable pets, especially the Underdogs.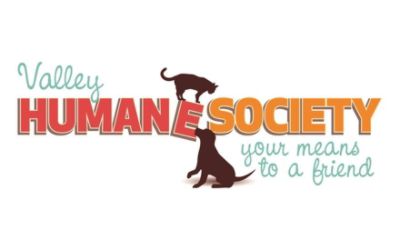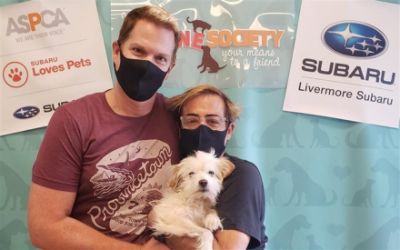 ---